E200 - E299 Preservatives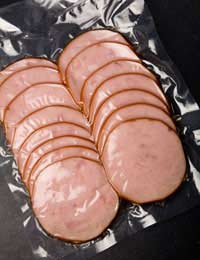 E numbers with a prefix from E200 to E299 fall into the preservative category. Here we offer a complete rundown of preservatives looking at what they do and the actual additive each E number represents.
Preservatives play an important role in processed food. Normally, fresh or natural products have a limited shelf life and will go off or decay after a certain period of time. One of the selling points of processed foods is that it lasts longer and can stay on the supermarket shelf or in our cupboards for a lot longer than if we were buying fresh food. It's thanks to preservatives that the life of processed food is prolonged so much, as it's these additives that enable this to be possible.
Not only do they help food last longer before being opened, but preservatives also help things remain edible for a longer period after they've been started or the packet has been opened. They work by inhibiting and stopping the growth of mould that would otherwise make food deteriorate past its best.
The idea of helping products last longer is not a new idea – the art of preserving food has been around for centuries. There are many forms of preservative that come from natural sources, such as salt and vinegar, and these are still used in this way today. But in today's modern world there are also numerous synthetic or manmade preservatives and these make up many of the E numbers in this category.
Some of the preservatives used in foods include potassium nitrate (E249) and potassium nitrate (E252), which are frequently used to help preserve meats, such as ham, corned beef and bacon. When fruits are dried, they need an added extra to help preserve their flavour, look and taste, and sulphur dioxide (E220) is commonly used for this purpose.
Complete Reference Guide to Preservatives
The following offers a complete reference guide to all the preservatives commonly used in foods and drinks. If you're keen to avoid products with certain E number preservatives in them, why not print out this list and take it shopping with you, so you can see at a glance which numbers it is you're keen to avoid.
E200 – Sorbic acid
E201 – Sodium sorbate or sorbic acid sodium salt
E202 – Potassium sorbate
E203 – Calcium sorbate
E210 – Benzoic acid
E211 – Sodium benzoate
E212 – Potassium benzoate
E213 – Calcium benzoate
E214 – Ethyl 4-hydroxybenzoate
E215 – Ethyl 4-hydroxybenzoate sodium salt
E216 – Propyl 4-hydroxybenzoate
E217 – Sodium salt of E216
E218 – Methyl 4-hydroxybenzoate
E219 – Sodium salt of E218
E220 – Sulphur dioxide
E221 – Sodium sulphite
E222 – Sodium hydrogen sulphite
E223 – Sodium metabisulphite
E224 – Potassium metabisulphite
E225 – Potassium sulphite
E226 – Calcium sulphite
E227 – Calcium hydrogen sulphite
E228 – Potassium hydrogen sulphite
E230 – Biphenyl
E231 – 2-hydroxybiphenyl
E232 – Sodium biphenyl-2-yl oxide
E233 – 2-(Thiazol-4-yl) benzimidazole
E234 – Nisin
E235 – Pimaracin
E236 – Formic acid
E237 – Sodium formate
E238 – Calcium formate
E239 – Hexamine
E240 – Formaldehyde
E242 – Dimethylcarbonate
E249 – Potassium nitrate
E250 – Sodium nitrite
E251 – Sodium nitrate
E252 – Potassium nitrate
E260 – Acetic acid
E261 – Potassium acetate
E262 – Sodium acetate
E263 – Calcium acetate
E270 – Lactic acid
E280 – Propionic acid
E281 – Sodium propionate
E282 – Calcium propionate
E283 – Potassium propionate
E284 – Boric acid
E285 – Sodium tetraborate
E290 – Carbon dioxide
E296 – Malic acid
E297 – Fumaric acid
You might also like...