E500 - E599 Acidity Regulators and Anti-Caking Agents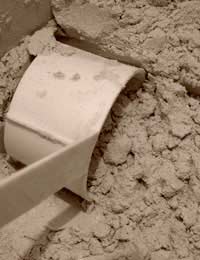 E numbers labelled from E500 to E599 form a category called acidity regulators and anti-caking agents. Here we look at exactly what their role in products is and what all the numbers are.
Acidity Regulators
As the name aptly suggests, acidity regulators are used in processed foods to change or control the acidity or alkalinity of products. It helps make them more palatable for the consumer, but also helps the food in its desired state when it is being made. Sometimes acidity regulators are referred to as pH control agents too.
Although most acidity regulators fall into the E500 to E599 category of E numbers, there are others that are dotted around within other categories. These are all ingredients that serve more than one purpose and have been categorised according to their primary use. Examples of this include:
E260 – Aceetic acid (this is also a buffer, preservative, flavouring and diluent).
E261 – Potassium acetate (this is also a colour preserver and buffer).
E262 – Sodium hydrogen diacetate (this is also a preservative buffer and sequestrant).
Anti-Caking Agents
When processed foods are being made, the ingredients are frequently mixed together in powdered form. Anti-caking agents are used to help with this process, ensuring that all the powders mix together properly during production, which helps reduce the risk of ingredients clumping or sticking together in lumps.
If anti-caking agents aren't included, some foods and drinks we take for granted wouldn't be as easy to consume as usual. For example, hot chocolate that comes in powdered form in packets or tubs wouldn't mix up so easily to form a gorgeous drink. Where the powders are used in vending machines, they'd become lumpy, block the small tubes in the machines and the drink wouldn't taste right.
There are at least 99 different types of anti-caking agents used in foods and drinks today, ranging from some that come from natural sources to others that are manmade specifically. Some of the natural anti-caking agents include kaolin (E559) and talc (E553b). Manufactured anti-caking ingredients include calcium silicate (E552), magnesium carbonate (E504) and sodium aluminosilicate (E554).
The majority of anti-caking agents can be found with E numbers from 500 to 599, but there are one or two that fall into other categories. Like the acidity regulators, this is due to the ingredient having dual purposes. Examples include:
E421 – Mannitol (which is also a texturising agent, a sweetening agent, and anti-sticking agent and a humectant).
E460a – Microcrystalline cellulose (which is also a bulking agent, binder and stabiliser).
E460b – Alpha cellulose (which is also a bulking agent, binder and stabiliser).
Complete Reference Guide to Acidity Regulators and Anti-Caking Agents
The following list offers a complete reference guide to all the acidity regulators and anti-caking agents commonly used in foods and drinks. If you're keen to avoid buying products with these E number in, why not print this list out and take it shopping with you.
E500 - Sodium carbonate
E501 – Potassium carbonate
E503 – Ammonium carbonate
E504 – Magnesium carbonate
E507 – Hydrochloric acid
E508 – Potassium chloride
E509 – Calcium chloride
E511 – Magnesium chloride
E512 – Stannous chloride
E513 – Sulphuric acid
E514 – Sodium sulphates
E515 – Potassium sulphate
E516 – Calcium sulphate
E517 – Ammonium sulphate
E520 – Aluminium sulphate
E521 – Aluminium sodium sulphate
E522 – Aluminium potassium sulphate
E523 – Aluminium ammonium sulphate
E524 – Sodium hydroxide
E525 – Potassium hydroxide
E526 – Calcium hydroxide
E527 – Ammonium hydroxide
E528 – Magnesium hydroxide
E529 – Calcium oxide
E530 – Magnesium oxide
E535 – Sodium ferrocyanide
E536 – Potassium ferrocyanide
E538 – Calcium ferrocyanide
E541 – Sodium aluminium phosphate
E551 – Silicon dioxide
E552 – Calcium silicate
E553a – (i) Magnesium silicate and (ii) magnesium trisilicate
E553b – Talc
E554 – Sodium aluminium silicate
E555 – Potassium aluminium silicate
E556 – Aluminium calcium silicate
E558 – Bentonite
E559 – Kaolin
E570 – Fatty acids
E574 – Gluconic acid
E575 – Glucono delta-lactone
E576 – Sodium gluconate
E577 – Potassium gluconate
E578 – Calcium gluconate
E579 – Ferrous gluconate
E585 – Ferrous gluconate
You might also like...