About Our Site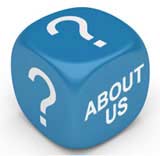 ExploreENumbers was formed to offer a unique reference point on e number information, dangers, benefits and advice.
Food additives, also known as 'E numbers', are in nearly all foods and drinks, and it helps to know something about them, to see if they are things to embrace or avoid. Written by people with knowledge in the field, ExploreENumbers can help to find a way around the maze that is E numbers.
E numbers play a variety of different roles, including antioxidants, colours, flavour enhancers and flavourings, preservatives and sweeteners. ExploreENumbers explains about the roles of E numbers and why it is sometimes important to have them in food. It also discusses the safety of some E numbers, and the potential side effects for some people.
Some people may wish to avoid E numbers, for example people who do not eat meat (vegetarians) or any animal products (vegans) or people who are on diets with religious restrictions. Other people believe that some E numbers affect children's behaviour, and so may wish to avoid food with those particular additives. ExploreENumbers can help with lists of E numbers to avoid in these situations, and hints and tips on how to avoid E numbers when shopping, cooking, eating in and eating out. Finally, the website provides a useful breakdown of E numbers within each classification.

Related Articles in the 'Site Information' Category...