E900 - E999 Miscellaneous E Numbers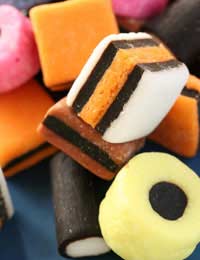 Whilst most E numbers are categorised into easy-to-understand lists of relevant types, there are some others that don't fit into those groups. These are what's referred to as the miscellaneous E numbers and they're prefixed with E900 to E999. So what are these extra additives?
Some of the miscellaneous E numbers play similar roles to additives in other categories, such as emulsifiers and stabilisers, but others have additional roles that aren't seen elsewhere in the categorisation. For example, there are anti-foaming agents, water repellents, waxes, glazing and polishing agents, flour improvers, bleachers and sealers.
Some of the commonly used miscellaneous E numbers include:
This is found in products such as jams and fruit juice. It plays the role of an anti-foaming agent and a water repellent.

E901 Beeswax (white and yellow) This is a naturally occurring product that comes from the honeycomb produced by bees. Where white beeswax is used, this is a bleached and purified form. It's used in products as a glazing and polishing agent and also has a release agent.

E903 Carnauba waxThis wax is yellow or light brown in colour and is sourced from the leaves of the trees such as the Copernicia cerifera, or a Brazilian wax palm. It's valued because of its glazing and polishing abilities and is particularly used in sugar confectionary and chocolate products.

E904 ShellacThis E number comes from the resin produced by an insect called the Lac (or Laccifer lacca). It's related to mealy bugs and scale insects and is a native of India. Different chemical processes are used to produce four different commercial grades of shellac. It's used as a glazing agent and can be found in products such as sweets, fizzy drinks, sugar confectionary and sweets.

E951 AspartameThis is an artificial sweetener that's very intense – up to 200 times sweeter than sugar, in fact. It's used widely in low calorie and diet foods and drinks, but has caused some controversy over the years.
Complete Reference Guide to Miscellaneous E Numbers
The following list offers a complete reference guide to all the miscellaneous E numbers found within the E900 to E999 category. If you're keen to avoid buying products with these E numbers in them, or want to keep track of what additives are in certain products you're considering buying, then why not print out this list and take it with you when you go shopping.

It's also worth bearing in mind that some manufacturers don't list the E number on the ingredients list. Instead they list the full chemical or product name, so a list like this makes a useful reference guide.

E900 Dimethylpolysiloxane

E901 Beeswax (white and yellow)

E903 Carnauba wax

E904 Shellac

E905 Paraffins

E907 Refined microcrystalline wax

E912 Montan acid esters

E914 Oxidised polyethylene wax

E920 L-cysteine and its hydrochlorides

E924 Potassium bromate

E925 Chlorine

E926 Chlorine dioxide

E927 Azodicarbonamide

E927a L-Cysteine

E927b Carbamide

E928 Benzol peroxide

E931 Nitrogen

E932 Nitrous oxide

E938 Argon

E939 Helium

E941 Nitrogen

E942 Nitrous oxide

E943a Butane

E943b Iso-butane

E944 Propane

E948 Oxygen

E949 Hydrogen

E950 Acesulphane

E951 Aspartame

E952 Cyclamic acid

E954 Saccharines

E957 Thaumatin

E965 Hydrogenated glucose syrup

E967 Xylitol

E999 Quillaia extract

You might also like...