Flavour Enhancers and Flavourings and Their Role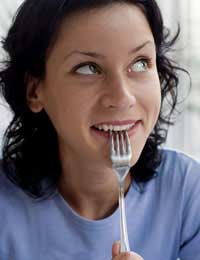 Everyone wants to eat food that tastes nice but, without adding additional flavour enhancers and flavourings, some processed foods would be bland, tasteless and unappetising. That's why food manufacturers and processing plants include these additives in products.
Flavour enhancers are designed to enhance the existing flavour of products without adding any new tastes or flavours of their own. For example, perhaps the ingredients in the product only have a mild or subtle taste and need to be brought out more for consumers to actually notice the flavours when they come to eat the product. They're used widely in foods and drinks and come in both natural and manmade or synthetic forms.
Flavour enhancers are labelled on food ingredient packets with E numbers from E600 to E699. Sometimes, however, they manufacturer may choose to use the long chemical name, rather than the shortened E number, which makes it more difficult for consumers to identify the presence of E numbers.
The flavour enhancers help to improve the taste of both sweet and savoury foods. For example, sweet foods that they're commonly found in include cakes, biscuits, sweet snacks, breads and bakery products. As far as savoury products go, they're widely found in soups, packet soups, pork pies, sausages, pre-cooked dried rice, sauces, crisps, snack foods and gravy granules.
Although you may think of flavour enhancers as a modern invention and indicative of the age of processed foods, some forms of flavour enhancers have existed for centuries. Take salt, for example. It's been used for hundreds of years to improve the flavour of meat products and is perhaps the world's best known natural flavour enhancer. Similarly, vinegar is another ingredient that's been used for years to pep up flavours in foods and, on the sweet side as opposed to savour, sugar is commonly used to sweeten up certain foods. Without these store cupboard ingredients, many foods we know and love would be bland, boring and inedible.
Flavourings
Flavourings are a different kettle of fish. In contrast to flavour enhancers, flavourings really do what they're name suggests and are used to add flavour to products. They're generally added in small amounts to give a pleasant taste or smell to a product. However, unlike the rest of the E numbers, flavourings are governed by different laws to food additives and they're not assigned any E numbers.
All products should say whether or not flavourings have been included in the ingredients, but the law doesn't insist that exact flavourings have to be named. So a product label may say, "Contains added flavourings," but will stop at that. It won't be easy for you to tell exactly which individual flavourings are in the food.
For the consumer, this is hard to understand, especially as food additives are widely documented and have to be listed. If you're unhappy not knowing exactly what you're consuming, then the best bet is to avoid purchasing any products in which added flavourings are used.
The good news, however, is that major food sellers have become aware of the views of consumers and their concern about flavourings used in foods. In 2007, several of the major supermarkets announced that they would be taking steps to remove artificial flavours (and colours) from their own brand foods as soon as possible. This is in part due to the concerns of the effect certain ingredients and E-numbers may have on children's health.
You might also like...
Shani - Your Question:
My 2.6years old daughter likes chips such as Lays. She is a fussy eater. I personally Don't like her consuming these stuff. But im helpless. What kind of an effect will my baby have. Im a worried mother.
---
Our Response:
At this stage in her life you're in charge and can help your daughter develop health eating habits. If there are no crisps in the house, she can't eat them at the age of 2.6.
ExploreENumbers
- 23-Jun-16 @ 2:23 PM
My 2.6years old daughter likes chips such as Lays .. She is a fussy eater.. I personally Don'tlike her consuming these stuff.. But im helpless.. What kind of an effect will my baby have.. Im a worried mother..
Shani
- 22-Jun-16 @ 12:32 PM