The Role of Sweeteners In Everyday Foods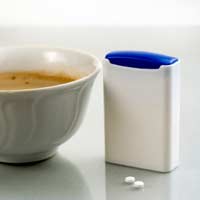 As a society, we tend to enjoy food that tastes nice and sweet. The traditional ingredient for adding sweetness is sugar, but as we've become more diet conscious, there's been a trend of turning to alternative sweeteners instead.
The alternative sweeteners in use today are forms of food additives. As well as being lower in calories, and therefore for better than sugar for the diet and health conscious consumers, they also tend to be safer for our teeth and cause less teeth decay and rotting.
Where are Sweeteners Found?
Sweeteners are used in a wide variety of food products, such as biscuits, cakes, low-calorie drinks, sweets and sauces, and some are also sold as a product in their own right, for use with cooking or as an alternative to sugar in drinks. In order for food manufacturers to be able to use sweeteners in products, research is carried out and monitored by the Food Standards Agency to ensure that the sweetening products used are safe and healthy for people to consume.
In fact, the use of sweeteners in food is officially controlled in Britain by the Sweeteners in Foods Regulations 1995 (SI 1995 No 3123) and similar regulations are used in Northern Ireland too.
The alternative sweeteners have been developed so they are a lot sweeter than normal sugar. Due to this, they are commonly known as intense sweeteners and, theoretically, you need to less of them to produce the same effect as sugar. However, compared to sugar, they have no energy content. The intense sweeteners and their E numbers are as follows:
E950 – acesulfame K (this is 150 – 200 times as sweet as sugar/sucrose).
E951 – aspartame (200 times as sweet as sugar/sucrose).
E954 – saccharin (up to 300 times as sweet as sugar/sucrose).
E955 – sucralose (about 600 times sweeter than sugar/sucrose)
E952 – cyclamates (about 30 times sweeter than sugar/sucrose).
E957 – thaumatin (not so widely used, as it's not as sweet as some of the other products. It's derived from the bacterium Thaumatococcus danielli).
E959 – neohesperidine dihydrochalcone.
Many of these sweeteners are better known by their brand names. E955, sucralose, for example, was originally sold under the brand name Splenda, whereas E951, aspartame, has been marketed under a variety of names, including NutraSweet and Canderel.
There role of sweeteners in foods and drinks is pretty self-explanatory – they're there to make products taste sweet and palatable, yet without the fattening and calorific effects of sugar. Many of them, such as aspartame, are commonly used in diabetic products as a sugar substitute and help adapt foods so they can be suitable for consumption by people suffering from diabetes.
Despite this seemingly positive role that sweeteners play, there are some concerns about them too. Take aspartame, for example. This humble E number (E951) is widely used in a range of products, but it has been associated with side-effects in some people, especially those who have the condition phenylketonuria. Due to this, you'll often notice that packaging contains the message, "Contains a source of pneylalanine," which acts as a warning to people susceptible to the ingredient to avoid it.
You might also like...