Allergies to Food Additives and E-numbers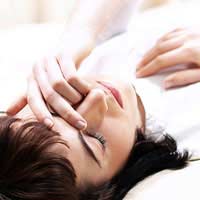 Allergies to food additives and E numbers are common, with a variety of different additives causing problems. We take a look at what sort of allergies can occur, what the symptoms are and some of the common E numbers and additives that can trigger allergic reactions.
Many people have allergies to particular foods, but it's also possible to have allergies to certain ingredients contained within foods and drinks. E numbers and food additives can be both natural in their origin and artificial and they're frequently found in pre-packaged and processed foods, as well as fast food and takeaways. Although it might not always be easy to pinpoint the fact that it's the E numbers and additives that are causing the reaction, rather than the food product as a whole, they can and do cause unpleasant allergies for many people.
Some of the common allergic reactions to E numbers and additives include:
Urticaria (hives).
Rashes.
Asthma.
Rhinitis.
Headaches.
Swelling.
Flushing.
Palpitations.
Nausea.
Abdominal pain.
Diarrhoea.
Tremors.
Not everyone who consumes the same food products will suffer from any adverse effects, but some people are more susceptible than others. Sometimes it's possible to begin to link your allergic reaction with potential triggers – for example, if you're eating out at a fast food restaurant and suddenly have a reaction to a food, but don't when you cook a similar meal from fresh ingredients yourself at home. Allergic reactions usually occur quite quickly, and in some cases can be quite scary.
It's possible to have an intolerance to an E number or food additive too, but in contrast to true allergies, the effects often don't occur so quickly and aren't so severe.
Which E Numbers and Additives Trigger Allergic Reactions?
A range of different E numbers and additives, which perform different functions in foods, have been linked to allergic reactions. Some of the common suspects include:
Food colourings, such as tartrazine, carmine, saffron and annatto.
Antioxidants, such as butylated hydroxyanisole and butylated hydroxytoluene.
Emulsifiers and stabilisers, such as lecithin, xanathan and carageenan.
Flavourings and taste enhancers, such as monosodium glutamate (MSG) and aspartame.
Preservatives, such as sulfites, nitrites, nitrates, sorbates, sorbic acid and benxoates.
If you think you could be suffering from either an allergy or intolerance, then it's advisable to see a doctor for advice. They may be able to prescribe medication for you to take should a reaction occur, such as an anti-histamine or recommend another form of action. If your allergic reaction is severe, and you could be at risk of suffering from anaphylaxsis, then you may be supplied with an emergency treatment kit for such situations.
Ultimately, if you are found to have allergic reactions that are triggered by consuming E numbers and additives, then the best way of reducing the risk of reactions and ill effects may be to try and avoid the products they're contained in completely. Although it can be very difficult, if you swap processed foods for homemade and homecooked food, you can significantly reduce your exposure to unwanted additives.
You might also like...
Hi all, After many years of suffering from allergies I had a 30 minute consultant with an allergy specialist who identified the cause to colorants & preservatives. Well, what can I say! The change has been incredible, my skin has approved, I can now sleep, I'm less frustrated and above all happier with life. Thanks to my wife who is a traditional cook, I now do not eat anything that is processed or includes E numbers. The biggest problem people need to understand is that once upon a time we used to eat food, now we eat food that looks like food. BTW Changing my eating habits was only difficult for the first week, onceyou see the improvements you will look back and hate the fact that you riddled your body with junk. Hope this prompts others to take action rather then suffering like I did unnecessarily. Tam
Tam
- 13-Jan-16 @ 5:09 PM