Choosing Snacks and Drinks Without E Numbers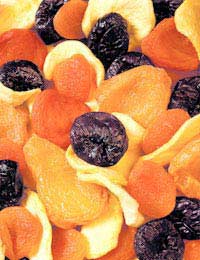 It's common practice for E numbers to be used in a variety of foods, including snacks and drinks. But if you'd like to enjoy a nibble and tipple without consuming umpteen E numbers, there are alternatives to hand.
There's a growing trend amongst consumers to be more particular about what they eat and drink, as it's well documented that 'we are what we eat,' and that some E numbers are bad for our health. If you're keen to avoid having E numbers, then it's certainly possible, but it may take a little more work, at least initially.
Finding Snacks Without E Numbers
If you're keen to avoid eating snacks with E numbers hidden in the ingredients, then the first step is to get savvy when you're choosing and finding snacks. That means getting to know what is and isn't an E number and getting into the habit of carefully checking packaging before you buy.
Although there was a time when manufacturers referred to all E numbers with their E number designation (e.g. E102, E154 etc), many now choose to include the long scientific name of the ingredient, rather than the E number. It takes up more room on the ingredients list, but the cynics suggest it's perhaps a handy guise to stop people initially noticing the E number and avoiding the product.
On the pages of this site you'll find lists of all the key E numbers which can be printed out and taken with you when you go shopping, to help you identify what is and isn't an E number.
As well as getting to grips with studying the ingredients lists on packaging, if you're looking for snacks that are better for your health, more natural and perhaps lower in other additives or calories, then perhaps you could look towards the available alternatives to processed and packaged snacks. For example:
Dried fruit, such as apricots or raisins, give you a sweet kick and fill you up, but don't contain E numbers.
Plain shelled nuts are a good alternative to packets of flavoured or coated ones, which often have additives and E numbers added too.
Pitta bread or a bread roll offer a quick and easy snack and, unlike some pre-packaged sandwiches, won't have unexpected additives lurking in their ingredients.
A good quality dark chocolate is very satisfying and is better for you than most confectionary chocolate.
Finding Drinks Without E Numbers
Finding drinks without E numbers is a similar task to finding snacks. On the one hand, it's useful to get to grips with checking ingredients lists, but on the other hand you may need to slightly change the type of drinks you usually go for.
Fizzy drinks, fruit drinks and squashes are all renowned for being liable to contain E numbers and additives, particularly if they're highly coloured. It's easy to get caught out by fruit drinks in particular. Whilst the name implies that they must contain fruit, some offerings barely have any fruit at all, but do have heaps of E numbers.
You need to check the labels carefully and look for 'pure fruit juices' rather than 'fruit drinks,' as these are more likely to be 100% pure fruit juice.
Some hot drinks, especially the ones that come in dried powder form and need to be mixed up, may contain E numbers too. In this instance, it's basically a case of going back to the ingredients list and checking through to make sure there's nothing nasty lurking in your favoured hot drink.
You might also like...
My son is hyperactive sowanting to know which snacks are best for him
sues
- 11-Dec-17 @ 5:42 AM
Hi my son has a really sweet tooth but he is so hyperactive and gets worse when he eats things like chocolate and cake. I was just wonderingif there's any that are low in these sugars but just as tasty for him. I don't know where to start? Thanks Kelly
Kelly
- 8-Jan-16 @ 7:32 PM