E Numbers and Health Issues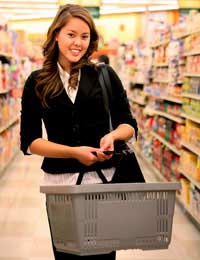 If you have existing health issues sometimes certain E numbers can exacerbate the condition or cause any unexpected flare-up of symptoms. If you have any of the following health conditions, here are details of some of the E numbers you need to be aware of.
It seems amazing to think that the inclusion of certain E numbers in food can trigger health flare-ups, but it's true. In most of the cases described below, the E numbers may cause symptoms for people already known to be suffering from the various conditions, but it's possible that reactions can occur in anyone, regardless of whether you have an existing health issue or not.
What's also interesting to note is that the key culprits are often the same selected few E numbers. As more and more becomes known about E numbers and adverse effects, we can only hope that food manufacturers will listen, take note and find alternative ingredients for their products.
Asthma
In the case of asthma, your existing condition can be worsened or symptoms can suddenly occur if you consume particular E numbers. There's no guarantee that this will or won't happen, but some people do seem to be more predisposed to being affected than others.
Some of the E numbers linked to aggravating asthma and other breathing problems include:
E102 – tartrazine.
E104 – quinoline yellow.
E107 – yellow G.
E142 – green S.
E213 – calcium benzoate,
E221 – sodium sulphite.
E220 – sulphur dioxide.
Allergies and Intolerances
E numbers are also linked to people suffering from allergies or intolerances. In some cases these are existing allergies that people are aware of and that re-occur after consuming certain E numbers, but in other cases people have been known to experience new reactions.
Some of the common symptoms include headaches, sickness, diarrhoea, gastric upsets, skin reactions (including utricaria or hives), blurred vision and breathing problems. In some circumstances (such as with E213), allergic reactions may be more likely in people who already have asthma
Amongst the E numbers linked to experiences of allergies or intolerances are:
E142 – green S. Particularly associated with urticaria.
E213 – calcium benzoate. This preservative is linked to urticaria and other allergic reactions.
E132 - indigo carmine. This synthetic dye can cause skin sensitivity, itching and rashes.
E123 – amaranth. This colour is linked to cases of rashes and other allergic reactions. Plus it can cause a flare-up of eczema.
E212 – potassium benzoate. This preservative is associated with reactions such as urticaria or hives.
E218 – methyl 4-hydroxybenzoate. This is associated in particular with allergic skin reactions.
E120 – cochineal.
E222 – sodium hydrogen sulphite. Can cause reactions, particularly in those who also have asthma.
E223 – sodium metabisulphite. This preservative is linked to allergic reactions, including rashes and skin problems and gastric upset.
Aspirin Sensitivity
If you know you're sensitive to the medication aspirin, then there are some E numbers that you should be wary of, as they could cause unwanted side effects and reactions. Some of the E numbers to take note of include:
E212 – potassium benzoate.
E107 – yellow 7G.
E110 – sunset yellow.
E122 – carmoisine.
E123 – amaranth.
E124 – ponceau 4R.
Other Health Conditions
E951 – aspartame. This intense sweetener (it's 200 times sweeter than sugar) has been linked with all sorts of symptoms, including headaches, dizziness, nausea, rashes, anxiety and muscle spasms. If you suffer from conditions such as ME, MS, epilepsy, Parkinson's disease or Alzheimer's disease, then some people recommend it's best avoided completely.
You might also like...