Research into E Numbers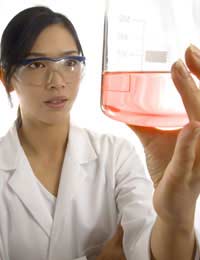 Research into E numbers and especially into the safety, has been going on for sometime. But in recent years valuable new discoveries have been made that are shaking up the way some additives are used.
The best way of understanding more about E numbers is to study the way they're used and the effects they have. This type of research is vastly important, especially when claims have been made regarding the efficiency – or lack of – some E numbers and the potential effects they could have on health and behaviour.
Findings
The advent of E numbers opened up lots more opportunities for food manufacturers to develop their products. With various E numbers, for example, there was the possibility of extending shelf life considerably and of adapting foods into ready meals that may otherwise be impossible. But whilst it certainly boosted the variety of foods available to buy, was it doing any good for our health?
In the past claims have been made that certain E numbers may cause children to become hyperactive. Many of the claims were from mothers, who were concerned at sudden and unexpected changes in children's behaviour and noted themselves that stopping junk food, sweets or drinks packed with colours made a significant difference to the behaviour of their offspring. But without valid research findings, the claims were inconclusive and large companies took little notice.
Over the last 10 years or so, though, lots more research has been done. Slowly and surely details have been trickling in regarding the possible safety issues involved with some – not all – E numbers. Food companies have slowly taken notice and more consumers have become aware of E numbers and paid a bit more attention to food labels when out shopping.
Recent Research
In September 2007 one of the biggest UK studies into the links between E numbers and children's hyperactivity, commissioned by the government, was published in the Lancet medical journal. The research was carried out by scientists from Southampton University, who recorded the responses of 153 three-year-olds and 144 eight to nine-year-olds as they consumed different drinks with various common additives. The additives included artificial colourings and the preservative sodium benzoate.
The researchers found an increase in hyperactivity after the children drank the drinks, with some children significantly affected and others not at all. The change in behaviour affected children who weren't previously identified as being hyperactive as well as those were already known to suffer form hyperactivity.
As a result of the study, experts declared there's now clear evidence that mixtures of certain food colourings and sodium benzoate can affect children's behaviour. In an unprecedented move, the government have suggested that, if a child shows signs of hyperactivity of ADHD, parents should try and eliminate the particular additives used in the study from their diet. The E numbers tested in this study were:
E110 – sunset yellow
E102 – tartazine
E122 – carmoisine
E124 – ponceau 4R
E129 – allura red
E104 – quinoline yellow
E211 – sodium benzoate
The preservative E211 is commonly found in fizzy soft drinks and the colours are found in many popular sweets and cakes.
The Way Forward
It's this kind of research that is paving the way forward for E numbers. As a result of the findings, many parents will be pleased to learn that major supermarkets are taking note and making positive changes. Asda, for example, said that by the end of 2007, they'll ensure no artificial colours or flavours are used in their 9,000 own brand label foods and drinks.
Research into E numbers is continuing and seems likely to yield more findings in years to come. Until then, it's a good idea to keep an eye on the news and continue to check food labels if you're concerned about E numbers.
You might also like...